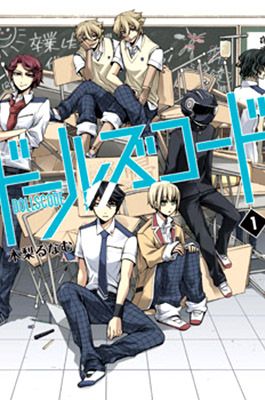 Associated Names: ドールズコード
木偶代码
Author: Kinashi Runamu
Artist:
Kinashi Runamu
Genre: Horror, Mystery, Psychological and Supernatural
Type: Manga
Status in Country of Origin: 2 Volumes (Complete)
Summary:
The 7 teenagers who committed crimes had their body parts related to the crime they committed taken away and was sent to a school with a locked room. To return to their normal lives, they have to continuously take the examination and graduate as the first in class within one week, or else...
Vol 1. Vol 2.
---
Chp 01
[
MF
]
Chp 06
[
MF
]
Chp 02
[
MF
]
Chp 07
[
MF
]
Chp 03
[
MF
]
Chp 08
[
MF
]
Chp 04
[
MF
]
Chp 09
[
MF
]
Chp 05
[
MF
]
Chp 10
[
MF
]